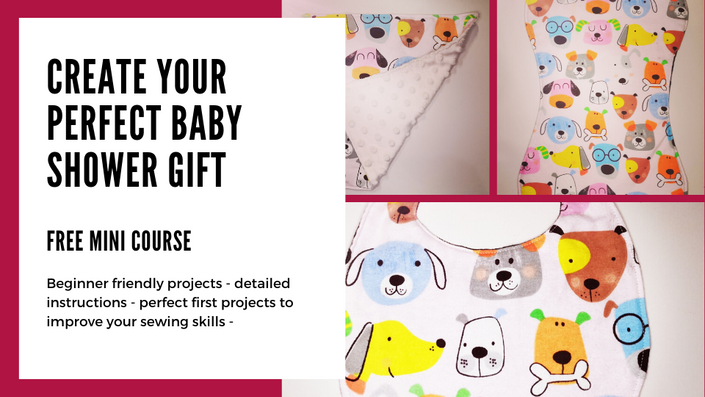 FREE mini course - Create Your Perfect Baby Shower Gift
Beginner friendly projects - detailed instructions - perfect first projects to improve your sewing skills -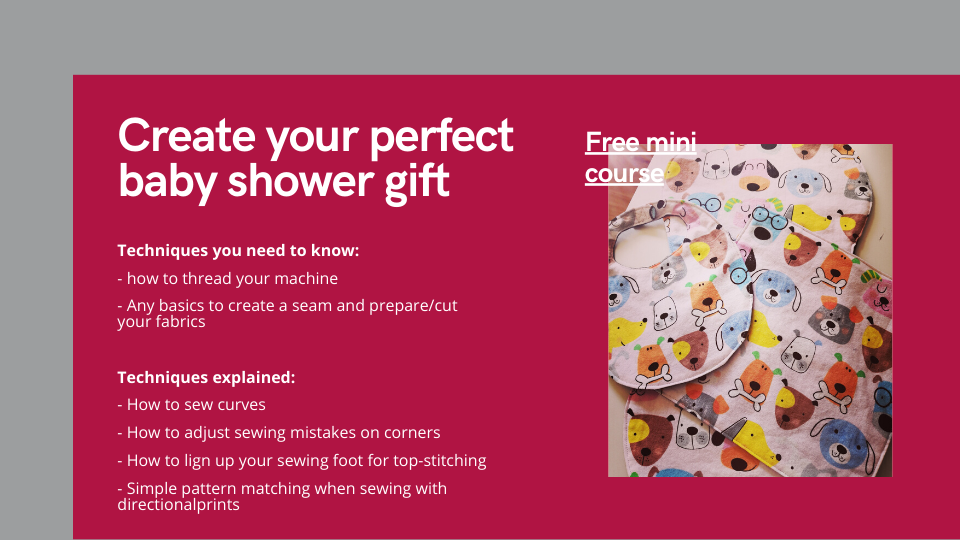 With this free mini course you are not just creating three perfect baby shower gifts but you also learn a few basic sewing techniques and knowledge along the way.
Dive in and learn how to sew curves and how to easily adjust any sewing mistakes happening on corners without stitching backwards and have this awkward feeling of pressing the lever and moving your fabric while trying to hit the same stitches. Learn how to align your sewing foot for top-stitching and get some basic tips on pattern matching when sewing with directional prints.
This class is perfect for anyone who already knows how to thread their machine, create a seam and how to prepare and cut fabric but would love to improve their knowledge about sewing curves and to add a few other tricks into their sewing repertoire while having fun creating.
Learn more about what projects are included and how you can spice them up to create a very personalized look and feel.
These are the projects we will create within this class:
Cuddly Cozy Comforter
Beautiful Baby Burb Cloth
Super Cute Baby Bib
Now let's have a closer look how we can make them even more special and unique
This one should be an easy one for everyone to guess obviously by choosing specific fabric that suits your style and your preference.
But I'd like to top this with something you may have not thought about before.
Have you ever seen a fabric before and you seen something in it that others haven't? I'd like to use the example of this fabric that I found from Benartex. It's called "Dance of the Dragonfly Swirling Sky" and the fabric has some swirls in it but also some dots and stars. Let's have a closer look.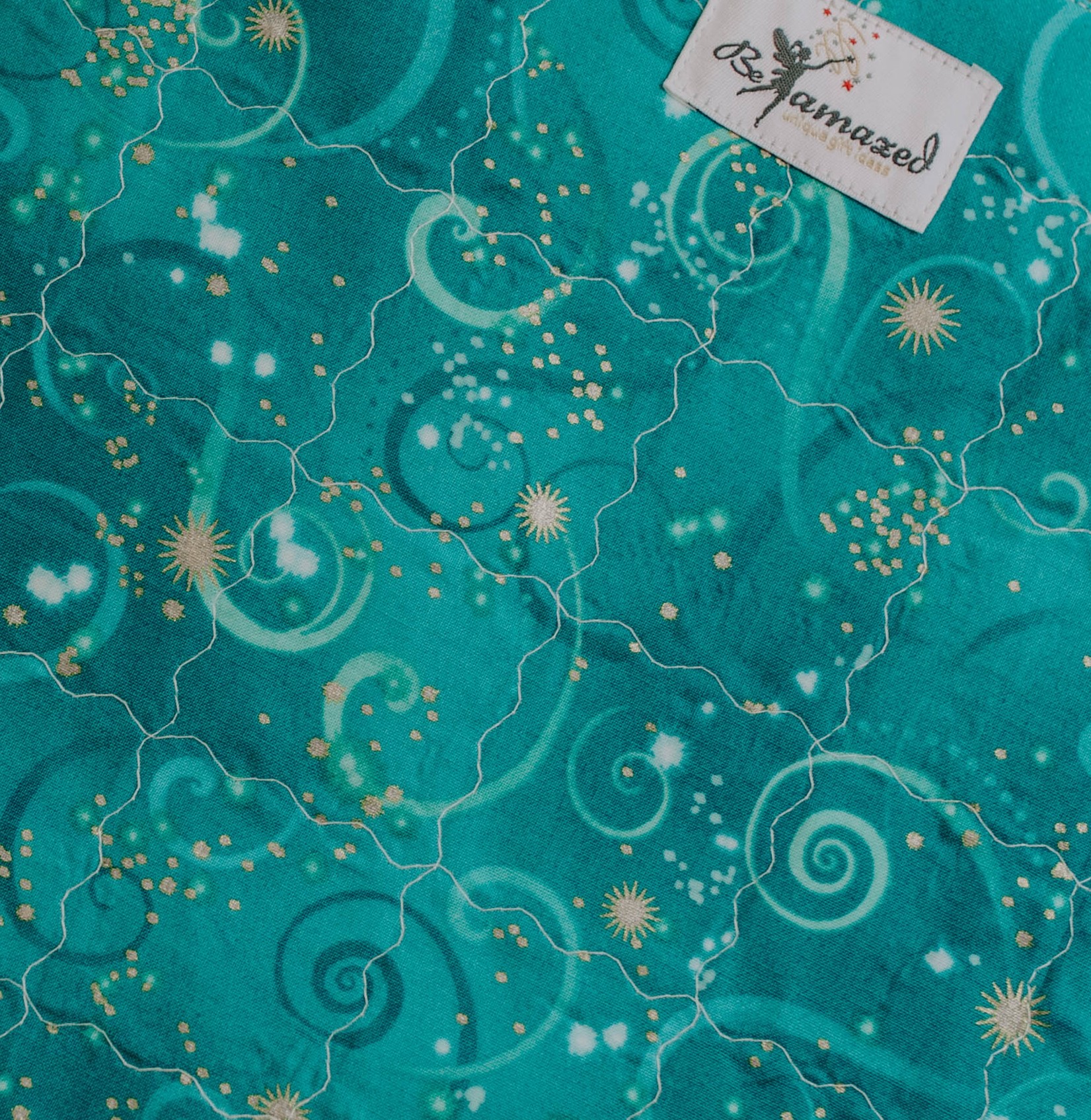 When I saw this fabric for the first time I was mesmerized by the pattern. And I'd like to ask you to imagine your life is like a swirl as shown in this fabric surrounded by white dots the ups and downs in life all the obstacles you have to face. The stars watching over you and reminding you of the good things in life and to never give up! No matter how much we get tossed around we always come out stronger than before.....
Next time you look at fabric to choose for your project look at it deeper and see if you can even see a bit more than just the pattern that's visible. :)
Your Instructor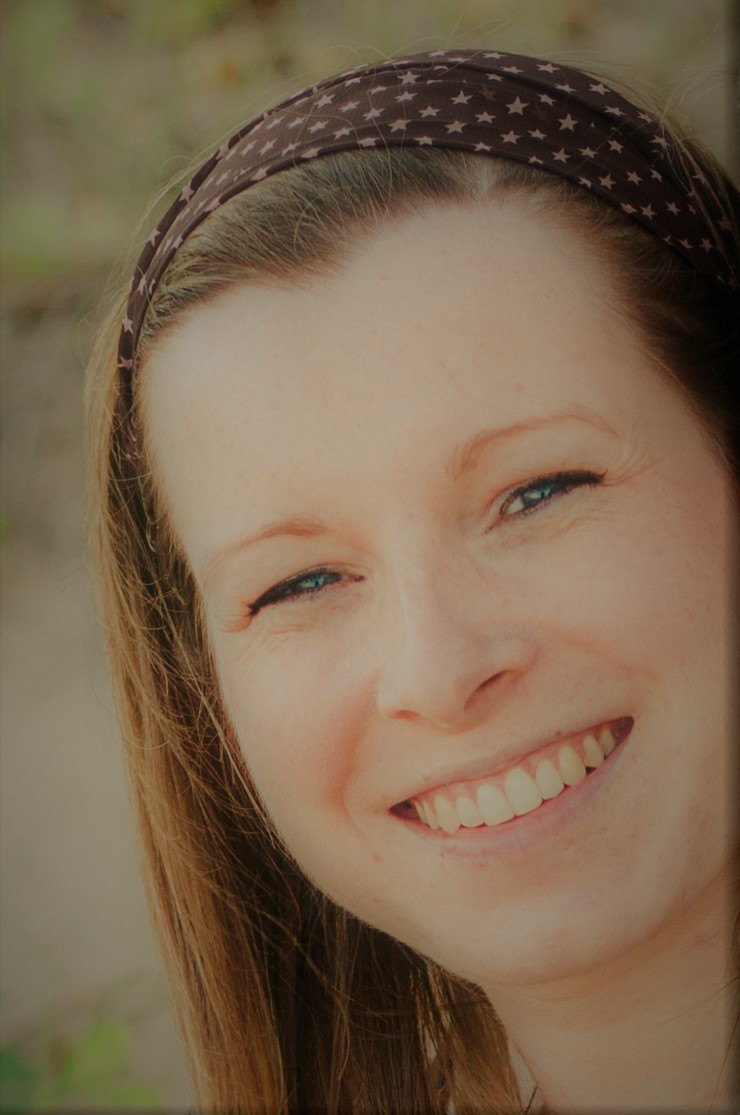 Hi I'm Susanne an Inspirational Sewing Instructor who loves quilting and creating any quick and easy sewing projects.
I always try to see the positive in everything no matter how tiny the "good spark" is. And whenever possible I try to see this in the fabric I choose as well or I stitch good memories or a good feeling into my projects. Sew with purpose and make the most of the time you have.
If I'm not sewing I either spin ideas what I could create or simply enjoy spending time with family and friends.
What's included in this tutorial
Detailed video instructions on how to create these wonderful projects. As in all my tutorials you will see them from my point of view for quick and easy understanding.
As I had sewing beginners in mind when creating the tutorials they are more detailed than some of my other sewing tutorials. However most basic sewing knowledge will not be explained.
We will dive deeper into explaining how to sew curves
You will also learn how to quickly and efficiently adjust mistakes that happened when sewing around corners
Learn also how to align your sewing foot when doing a top-stitch
Getting introduced to a quick summary on how to pattern match fabrics with directional prints.
For whom is this course for
Everyone who wants to improve their skill in sewing curves
Everyone who needs a great baby shower gift or would like to sew these things for their own child.
If you'd like to learn some basic knowledge about pattern matching when using directional prints
Frequently Asked Questions
When does the course start and finish?
The course starts now and never ends! It is a completely self-paced online course - you decide when you start and when you finish.
How long do I have access to the course?
How does lifetime access sound? After enrolling, you have unlimited access to this course for as long as you like - across any and all devices you own. All materials and videos in this course are under copyright and you are only allowed to use the materials for yourself and for private use only. Any distribution or public sharing is not allowed.
What do I do when I need more help?
Our Absolute Beginner Machine Sewing products will help you to lay the right foundation for your sewing journey quickly and efficiently. We offer 3 products to suit different stages of learning [Ready to print PDF booklet - Refresher class - Workshop] The workshop includes not just more projects to complete to strengthen your sewing experience but also includes confident beginner knowledge and techniques. In this workshop we also go through on how to prepare your fabric in detail. I guide you through this process step by step so you know exactly what to do. Versus the Class that includes some quick re-fresher knowledge on how to prepare your fabric but I don't guide you through this process step by step. If you have been sewing before even when it was years ago these quick reminders should help you to re-fresh your memory to get started. Anyone who has 0 sewing knowledge we recommend to do the workshop as this will cover everything in detail and send you off the right path to build the right foundation for your sewing journey. If you already know how to thread your machine but you need occasionally a cheat sheet to keep your memory fresh without always searching online for hours to find the knowledge you need. This ready to print PDF booklet is great especially in the beginning when you may experience that you have to look up simple steps a few times before they become second nature.
Soup Bowl Holder photo gallery and inspiration