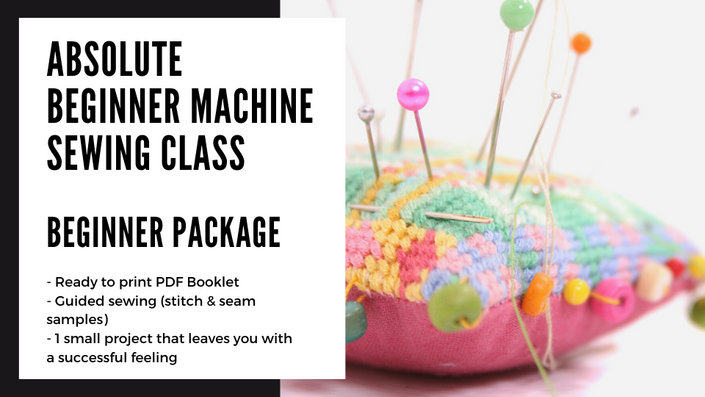 Absolute Beginner Machine Sewing Class - BEGINNER PACKAGE
A small and compact online course that gives you everything you need to know to learn sewing in a simple step by step way with the right knowledge on hand.
Enroll in course for AU$ 65.00 / US$ 50.00
Choose your payment option between

US$ 50.00 - AU$ 65.00
A small and compact course to get you started or to re-fresh your memory on how to sew with your machine. We are going to discover the basic functions on your sewing machine and for what they are used. By creating sewing and seam samples as well as one quick and successful project you get a bit of practice and confidence while you also receive the handy booklet and additional helpful information that assists anyone who is just starting in their sewing journey or jumps back into their sewing adventure after having a little (or even bigger) break.
Our Absolute Beginner Machine Sewing products are created to support different levels and different needs for anyone whose interested in learning machine sewing. We want to make sure to deliver the information you need to create the right foundation from the start.
Our BEGINNER PACKAGE class is perfect for anyone who would like to learn sewing with a simple and straight forward step by step guide or anyone who would like to re-fresh their sewing skills and knowledge.
What's included?
Learn more about all the goodies that you are going to receive
Everything from ABMSC - ready to print booklet:
Sewing machine functions explained
Sewing feet overview of most common and handy sewing feet (with the focus on quilting)
Winding your bobbin
Insert your bobbin [top-loading and front-loading explained]
How to thread your top thread
Fabric structure explained and how to place your pattern for cutting
Quick start guide [fabric, thread, stabilizer]
Needle overview
Tension trouble shooting guide
Plus:
Winding your bobbin [detailed step by step video instructions]
Insert bobbin top-loading and front-loading [detailed step by step video instructions]
Threading your machine top thread [detailed step by step video instructions]
Everything you need to know about your sewing machine [functions explained in short video]
Guided sewing and seam samples [detailed video instructions and your first hands on sewing experience]
Your first small successful project guaranteed [detailed video instructions and step by step pictorial instructions to print out]
Benefits
Learn how you can benefit from this small and compact BEGINNER course
Self-paced course and available right away whenever it suits you.
Time saver as it is all in one place so you don't have to search around for answers. This is especially helpful when you live a busy life and the time you have is valuable. Don't waste your time with spending endless hours searching for something when you can have it all in one place.
You don't need to carry your heavy machine to an in-person class.
Detailed video instructions explaining every step visually in detail. Ideal for anyone who never used a sewing machine before and finds a visual video guide helpful in explaining every step on how to use their machine and learn the sewing basics quickly and effortlessly. Or anyone who is in need of a quick re-fresher of their previous learned sewing skills.
The additional knowledge material can assist you in improving techniques in the future.
The guided sewing and seam samples are a fantastic way to "bond" with your machine or re-fresh your memory on how to use it and what your machine is capable of. It also works as a visual chart in times when you feel lost on how things work.
Together we will create a quick and simple project to boost your success experience. Especially in the beginning it is important to have small successes so you feel confident and empowered to keep going and creating. And this little project is ideal for it. :)
Questions can be asked either within the course or via email.
Options to upgrade in case you need more guidance. Our Absolute Beginner Machine Sewing Workshop is available a few times a year and any ABMSC - BEGINNER PACKAGE students will receive a discount. I will soon create a link displayed within the class which will transfer you to a special offer only for you. :) Please email me in case you are not able to find it or it hasn't been added yet.
Your Instructor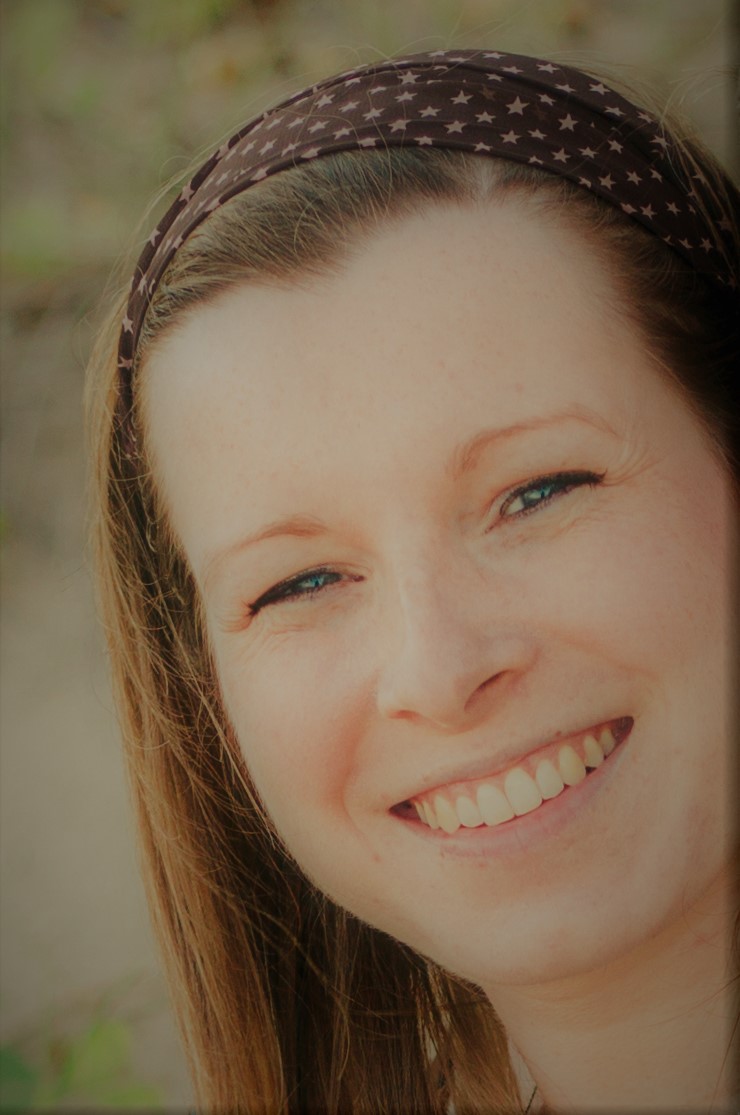 Hi I'm Susanne an Inspirational Sewing Instructor who loves quilting and creating any quick and easy sewing projects.
I always try to see the positive in everything no matter how tiny the "good spark" is. And whenever possible I try to see this in the fabric I choose as well or I stitch good memories or a good feeling into my projects. Sew with purpose and make the most of the time you have.
If I'm not sewing I either spin ideas what I could create or simply enjoy spending time with family and friends.
Frequently Asked Questions
When does the course start and finish?
The course starts now and never ends! It is a completely self-paced online course - you decide when you start and when you finish.
How long do I have access to the course?
How does lifetime access sound? After enrolling, you have unlimited access to this course for as long as you like - across any and all devices you own. All materials and videos in this course are under copyright and you are only allowed to use the materials for yourself and for private use only. Any kind of distribution or public sharing is not allowed.
Isn't it like learning to ride a bicycle and I'll never forget how it works?
Yes and no. For some people it may be that way but others are not as adventurous or have the time to play around for ages to figure everything out again. With this class they take a short cut and get quickly back into they're sewing rhythm and start creating.
Will I be a confident beginner after taking this class?
If you started with 0 sewing knowledge than no. If you already had experience in the past and just use this as a re-fresher class than yes it could definitely be that you are a confident beginner. It all depends on the techniques and knowledge that you can tick off. When you signed up to my email list you should have received a free sewing skill level overview which is also included in the workshop that can assist you in checking where you at with your sewing skills.
What if I have questions?
We are here for you. You can always send us an email to get your questions answered. We try to answer any questions as quickly as possible but please give us 24hrs – 48hrs to respond.
What sewing machines do you use to demonstrate the threading?
In this booklet I used my small brother BM2600 showing the set up for winding your bobbin, how to insert your bobbin from the top and exact steps for threading your top thread. I used my more advanced machine Bernina B750 QE showing the set up for winding your bobbin as it's slightly different as on the other machine and how to insert your bobbin from the front. It has a more modern bobbin case compared to some older models but the main mechanism is still the same.
Other courses available in this product range
Get the right knowledge for you to start or improve your sewing and create wonderful gifts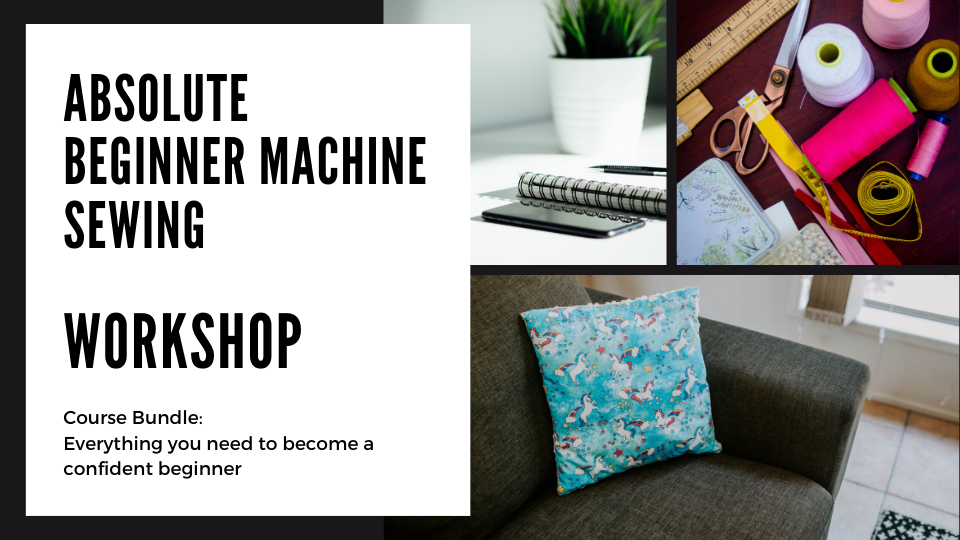 If you after a complete one stop solution that turns your sewing knowledge from 0 to a confident beginner than this workshop will be perfect for you. Enrollment opens only a few times a year.

Learn more about what's included and how you can benefit from this course by clicking on the image.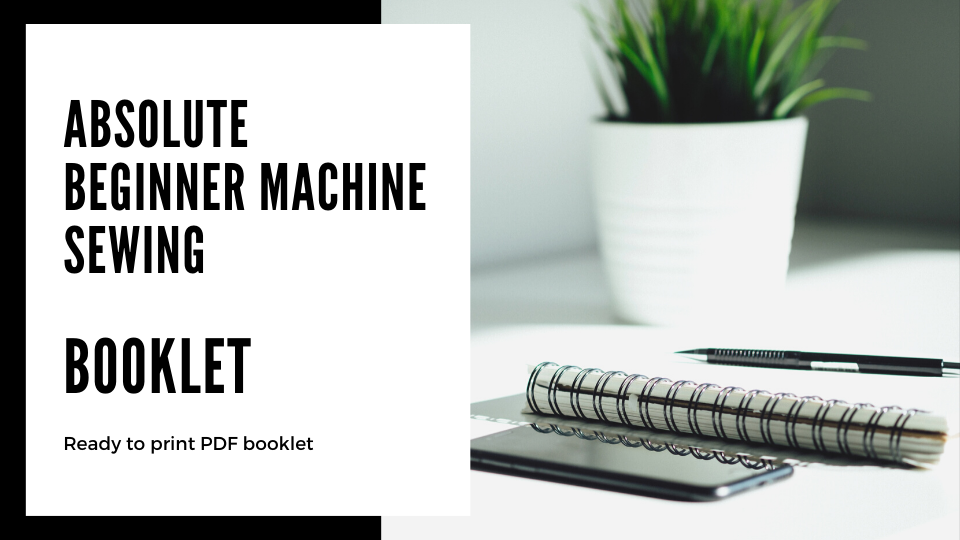 Ready to print PDF booklet is included in this course. :)
Learn more about what's included and how you can benefit from this PDF booklet by clicking on the image.