So many patterns so many choices how to make a choice… I love to create new projects and test patterns so you can get a good idea what the pattern is about.
This blog post is all about the Coco Wide Leg Pants pattern by Pattern Emporium. I've just recently completed this project mainly because I needed some warm PJ pants with a wide cut that I could also use as comfy pants throughout the day in case it is a "stay in your PJ's" kind of a day 😉 Below you will find a detailed review about this pattern to help you make a choice if this pattern is something for you or not.
Pattern name:
Ladies Coco Wide Leg Pants by Pattern Emporium
Click the image to get transferred to purchase the pattern. :)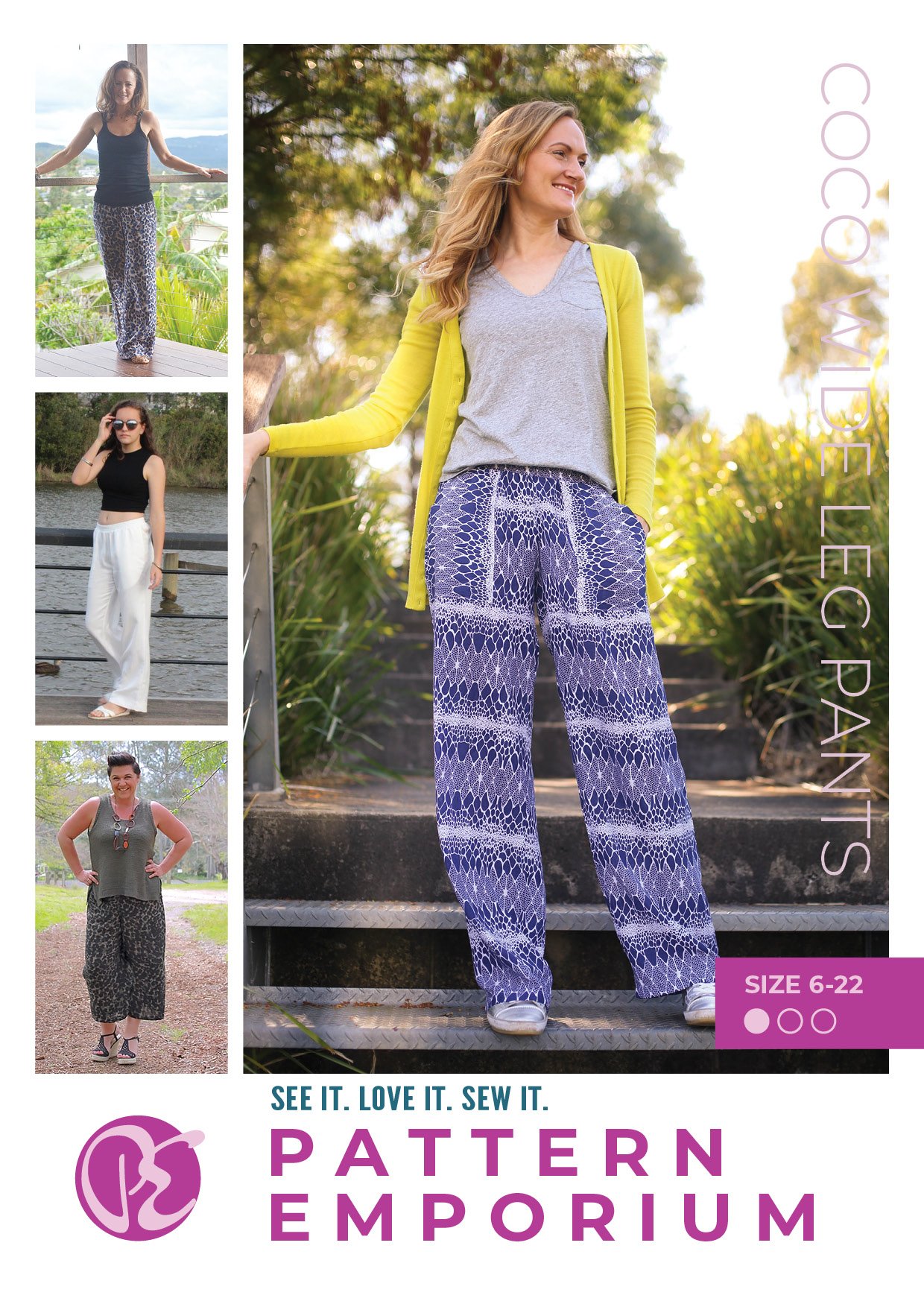 Pattern type:

PDF / Print
Sewing segment:
garment/fashion
Home décor/accessories
Quilting/artful sewing
Pattern description:
Comfortable, easy fitting pants with a wide leg finish featuring different waistband options, Options to add 2 different types of pockets and an option to sew this pattern as full length pants or Culotte style pants (which means your pants stop somewhere above your ankles) as well as low-rise and mid-rise option (which defines the top part of your pants and how high the pants sit around your torso.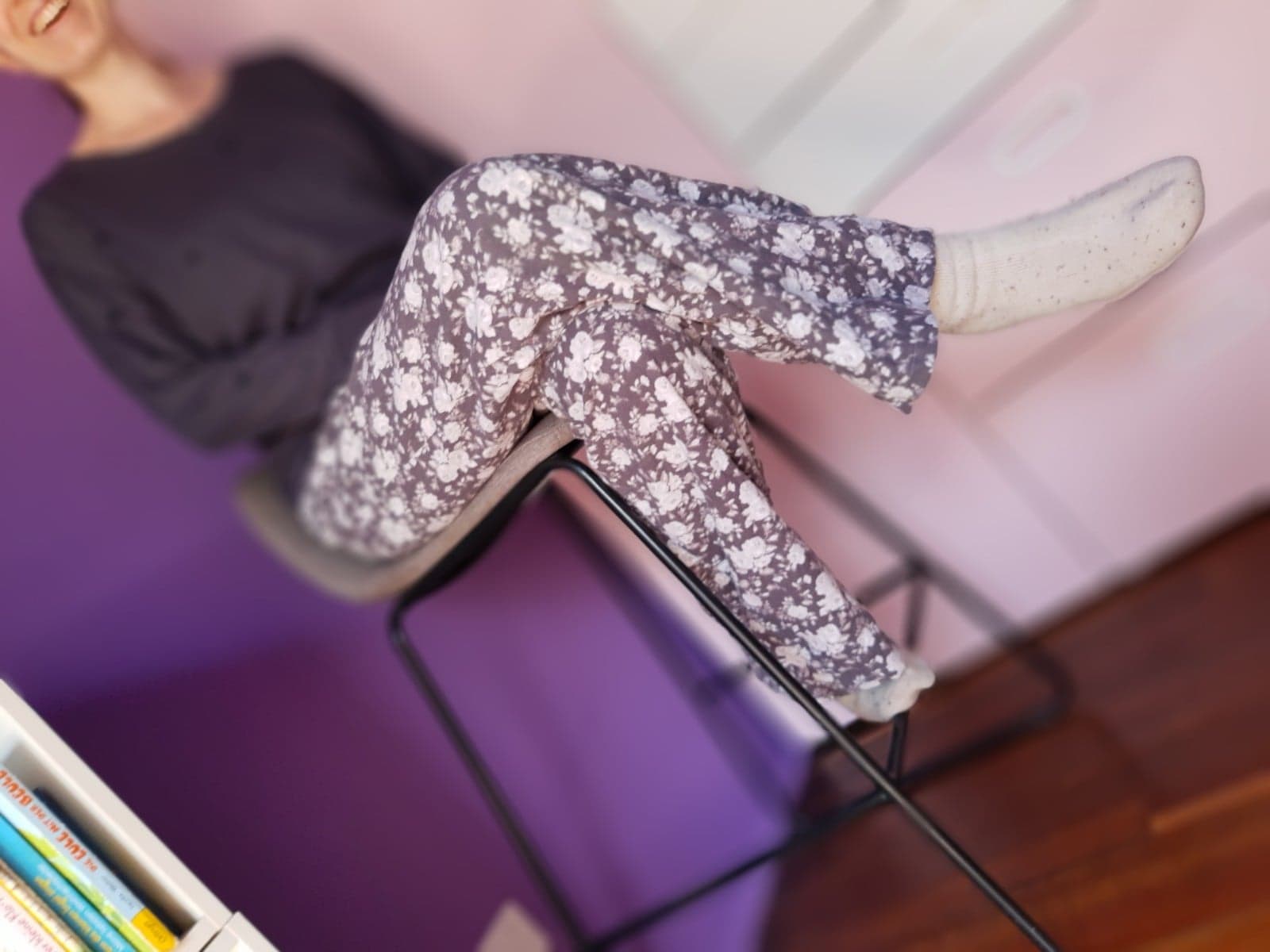 Sizes available in this pattern:
6 – 22 (AUS sizing); (US Equivalent: 2-18. UK Equivalent: 4-20)
Pattern add ons (tips etc.) available?
Size and fit chart to assure you are measuring correctly
Printing instructions and charts to show you exactly what to print and how to assemble your PDF pattern
Several different sewing tips and tricks
Lots of images showcasing finished projects and how they look using the different options available and sizes.
Did the finished project look like the image?
Yes it did. And I loved it that I had upfront so many images showing me how the different styles look. Of course there is always a little bit of surprise if you choose a different fabric type or decide to make some changes to it. But the sample images keep that surprise to a bare minimum. 😊
Are the instructions easy to follow?
Yes absolutely. I loved the colour images as they display every step very clearly. All the extra information the pattern designer is providing such as what to print and how to find the pages, the extra tips are very helpful especially when you are a beginner and still learning about sewing terms, and how the whole process works. I should point out though that when you read through the pattern the very first time it may feel a bit overwhelming because of the extra options and information provided. But in saying that every pattern feels like that the first time you read through it. I recommend to read through it within a calm and relaxing atmosphere and mark certain things that you think are important to have a closer look later on.
I have tried both versions rushing through and skipping through things and the one I mentioned above and I can assure you the calm and relaxing version is the best way to attempt a new or any pattern for that matter. When you rush through you may spot a valuable information and when reading through the pattern again you are not able to find it again and spent ages to read through it again and again until you find that one little sentence or the one word of wisdom 😉
My top tip number 1 is keep a marker close by to highlight these little parts which make your life easier in the end.
And top tip number 2 is don't try to fully understand every step right away when reading through it. It's ok to not understand it the first time you read through. In fact once you complete 1 step the next will make sense as you can look at the parts you have. So the first read through is to get an overview over the whole pattern and to know where what is and the second time you go through step by step to find out what exactly you have to do in each step. 😊
What fabric did I use?
I used flannelette as I was going for a comfortable pyjama look and feel. I wanted some pants that have a wide cut around my ankle as I prefer that cut on my pyjama pants. And it enables me to wear them as "leisure" pants around the house during the day and no one ever gonna notice that these are my pyjama pants. Yes I sometimes do that just because I can LOL
Pattern alterations or design changes?
I didn't make any changes to the pattern. I decided to go with the simplest option without any pockets and a simple top-stitch waistband.
What do I like or dislike on this pattern in particular?
I love the extra tips and tricks that you receive with this pattern. They are small and specifically for these types of sewing projects so they can help you when creating other similar projects as well. Also I really appreciate the extra help when it comes to pattern printing and giving you an exact guide to pattern pieces and pages. PDF patterns tend to have lots of DIN A4 pages to print and assemble before you can start and it is hard to find the right pages without such a guide. Especially when the pattern includes different options and you may not need all the options printed out. Definitely thumbs up on this add on.
I love the simplicity and clarity of each step and how it is explained. The pictures provide a very clear view on what needs to be done and each separate option has its own segment within the pattern which makes it very clear and easy to navigate through.
Would I sew it again and recommend to others?
Definitely a repeat project. Next time I might try a different waistband option or even try one with pockets. It's also great that depending on what fabric you use you can use it as a pair of paints to go out or just for at home to feel comfortable in. Very versatile and beginner friendly. If someone knows the absolute basics of sewing and is ready to try garment sewing this is definitely a great project to get started with. 😊
Does it have potential for a unique gift?
Well as it is a garment piece I guess it's not really a gift idea that I would recommend for someone. So in this case maybe rather not but certainly a unique fit for your wardrobe and it helps to establish slow fashion. 😊
Conclusion:
In my eyes this is a great project for anyone who is a confident beginner as I have broken it down in my free sewing level overview. Which means you know how to use your machine and are familiar with how to adjust it etc. so you can focus on the next part working with patterns and develop your skills by creating new projects.
All the add ons give you extra help in your adventure and the simplicity of this pattern and the clarity is an extra bonus that every beginner/confident beginner will be happy to receive.
Also what I've noticed compared to other PDF patterns. This one has less DIN A4 pages than some other patterns. It could be this is mainly because the pattern has been designed with a side seam. If you have a pattern without a side seam your actual pattern piece is bigger and therefore needs more pages to print.
The table provided to choose the right size and how to measure that you succeed in choosing the right size is also a great bonus. And the colours make it easy on your eyes and add some more fun. 😊
If you always wanted to start sewing your own wardrobe this is a great first project that gives you plenty of options and variations to suit you and explore different techniques along the way.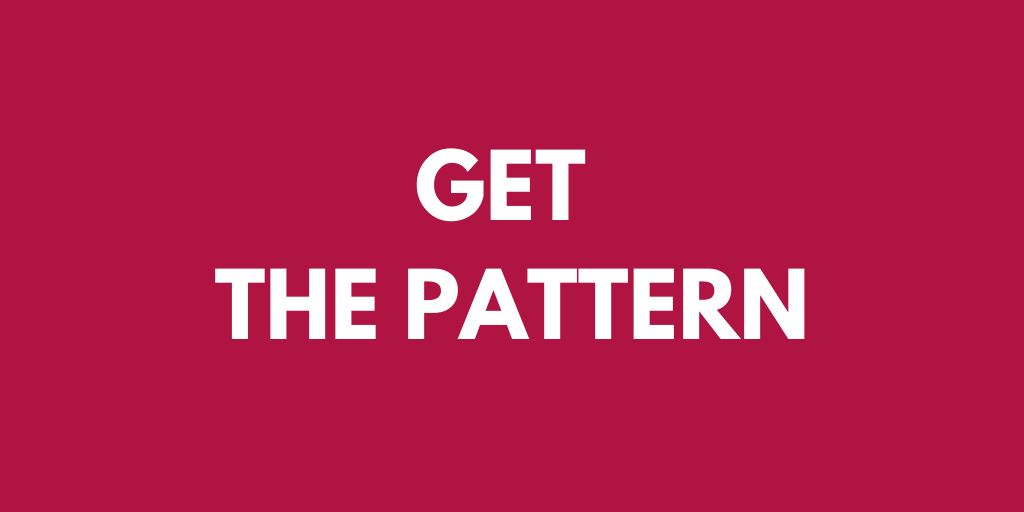 I hope you enjoyed this pattern review and it helps you in making a decision if the pattern is the right fit for you or not. If you already made this project leave a comment below and share your experience or if you are new let us know why you think this project would be the perfect project for you? :)
Never miss a blog post!
Follow me on my journey and Join our creative Sewing Hub for inspiration that suits you!
Talk to you soon and until then have a lovely day.
Sue