Dear lovely readers and fellow sewing enthusiasts,
While we are all in the same boat and trying to make the best out of this situation and apply social distancing as best as we can I would like to share some reasons why sewing can help you with not just practising social distancing but also being a helpful skill when it comes to personal hygiene.

Read on to find out more. I also included a helpful link to a side that may be helpful to some of you who need help with doing simple tasks like grocery shopping and every day tasks.

5 extraordinary reasons why sewing is helping you to practice social distancing and maintaining personal hygiene.
You can do it from home
Which means you help in practising social distancing during these tough times. And by not only reducing the unnecessary contact and catch ups you would usually do you can start using the time wisely and either finish projects or learn a new skill.
Some who can already sew may have some projects at home or are able to get a pattern and fabric from your local store or online. I'm guessing most of you have a good amount of fabric at home and projects waiting to be finished or started anyway. LOL
And if you aren't skilled in the art of sewing yet maybe now it's the time to learn. :) Use the extra time to learn a new skill and also helping our nation to slow down the spread of this new virus so our hospitals have a chance to fight it and help as many people as possible.


Stop the fear of running out of toilet paper
It seems everyone is worried about the toilet paper running out. Well, I guess seeing the empty shelves in the supermarket cause workers don't have time to re-fill it is not helping at the moment either. But what if your sewing skill can help you in these times as well? I know it sounds strange to create your own "toilet paper" but many people are doing this since years successfully. Of course a few factors need to be pointed out here. Firstly, NEVER EVER flush fabric cloths down the toilet. It will blog your toilet and in the end you'll have to get a plumber to fix it. Yes this is already happening so STOP this!!!

How does it work then?

You need a bidet or some way to wash yourself down with water first. Then you grab one of your fabric cloths and dry yourself and put it in a separate closable basket ready to be washed in your washing machine. You don't toss them out they are re-usable and sustainable hence lots of people doing this trying to make an impact on helping our planet by reducing waste.
Maybe you have seen in Thailand how they have the little hose attached to their toilet? Same principle and can be easily installed. It takes practice to get used to it but 100% doable. Of course you should have your own functioning washing machine at home. Otherwise you end up with a big load of washing and have to go to public laundromats which defeats the purpose at the moment and I don't see this very practical and hygienic in the long run. If more people are able to practice this maybe it will calm down the situation about the toilet paper shortage at the moment and gives the companies time to catch up on everything.
To sum this up:
a) Don't flush fabric it will blog your toilet
b) Have some sort of bidet so you can wash yourself with water first before wiping dry. This is very important for hygienic reasons!
c) You don't need to have fabric clothes rolled up like toilet paper. just have the washed once nicely stacked in a basket ready to use.
d) Have a separate closable basket next to the toilet to collect used once. They will need to be washed soonish and don't let them sit in the basket for days or weeks

I think about it the same way as toilet training. If number 2 went into the pants of your child you would wash it out by hand and then wash the pants soon after. As you are using a bidet first you wouldn't have as big as a mess as you'd have when toilet training a child.

e) Also only use them once and than wash it just like your normal toilet paper DON'T re-use before washing.
I've never tried this myself but most likely will have to soon. ;) So this will be interesting. Always keep in mind though that you have to practice common hygiene in this whole process.

f) Have a working washing machine at home is definitely helpful and in my opinion essential

The hygienic point of view differs depending whom you ask. In a crisis I personally think it's a great alternative if used correctly. Even if you would use it only for wee wees in the future and "normal" toilet paper for number 2 you'd still be able to use them and haven't wasted your money nor time. Or if you incorporate to only use them for wee wees at least you safe using toilet paper. This might be helpful too.
If any of you know some other great blogpost explaining this hole process even better by someone who is doing this since years please feel free to share in comments below. I know I read a post awhile back but of course I can't find it anymore. Otherwise I would have shared it in here too.


3) Create your own baby wipes.
I know lots of mums are worried at the moment as they are running out of baby wipes and as everyone else keeps buying the last bit in store those mums are not able to buy any. Well guess what I know mums they have used cloth wipes and water since a long time and it worked. You just have a small bowl filled with water and a good amount of cloth wipes stacked next to it and wipe it off. Yes I know it sounds gross but it works and you can wash them. Again here you obviously need a working washing machine at home as well. We live in a time that is ruled by convenience maybe now is the time and show our parents that we can handle it as well. I remember my mum telling me that this was the only way they were able to do it back in the days as they didn't have disposable wipes nor nappies. And it worked. It just depends on us and if we are willing to put up with a bit of extra work to help others out at the moment.


4) Create your own cloth nappies.
Personally I have never sewed them as I was never a big fan of them. And yes because I was too lazy to wash all the cloth nappies and deal with the extra load of washing etc. Selfish thinking I know please don't rub it in I'm well aware of it and not very proud of it either. In times like this however I would do it right away without thinking twice about it. Luckily we have finished toilet training and don't have too many accidents anymore so lucky me I guess.


5) Create your own re-usable paper towel.
Yes of course you can sew them as well. Just a square or rectangular fabric piece with some wadding and absorbing fabric and off you go. Or just have one layer and secure the edges. Just depends how thick you'd like to have them. You can wash them and re-use them. Super easy and also good for the environment.
These are just a few examples addressing the hygiene issues and yes there are more. Just think about re-usable sanitary pads for women. And imagine all the gifts you can sew as well.
Don't just think sewing is garments, you can sew wonderful and unique gifts such as bowls, trays, Easter Baskets, kids hooded towels, re-usable shopping bags, laundry bags, pillow cases, pencil case and the list goes on and on. And the best thing these projects don't need a very accurate sewing as they don't have to fit your body which makes it the ideal beginner projects. :)
My expertise is in teaching basic sewing skills through creating home decor items, accessories and useful everyday items. Personally I think this is the best way to learn this skill before venturing out and creating your own wardrobe. Of course everyone has a different opinion on this but I stand behind this approach due to my personal experience.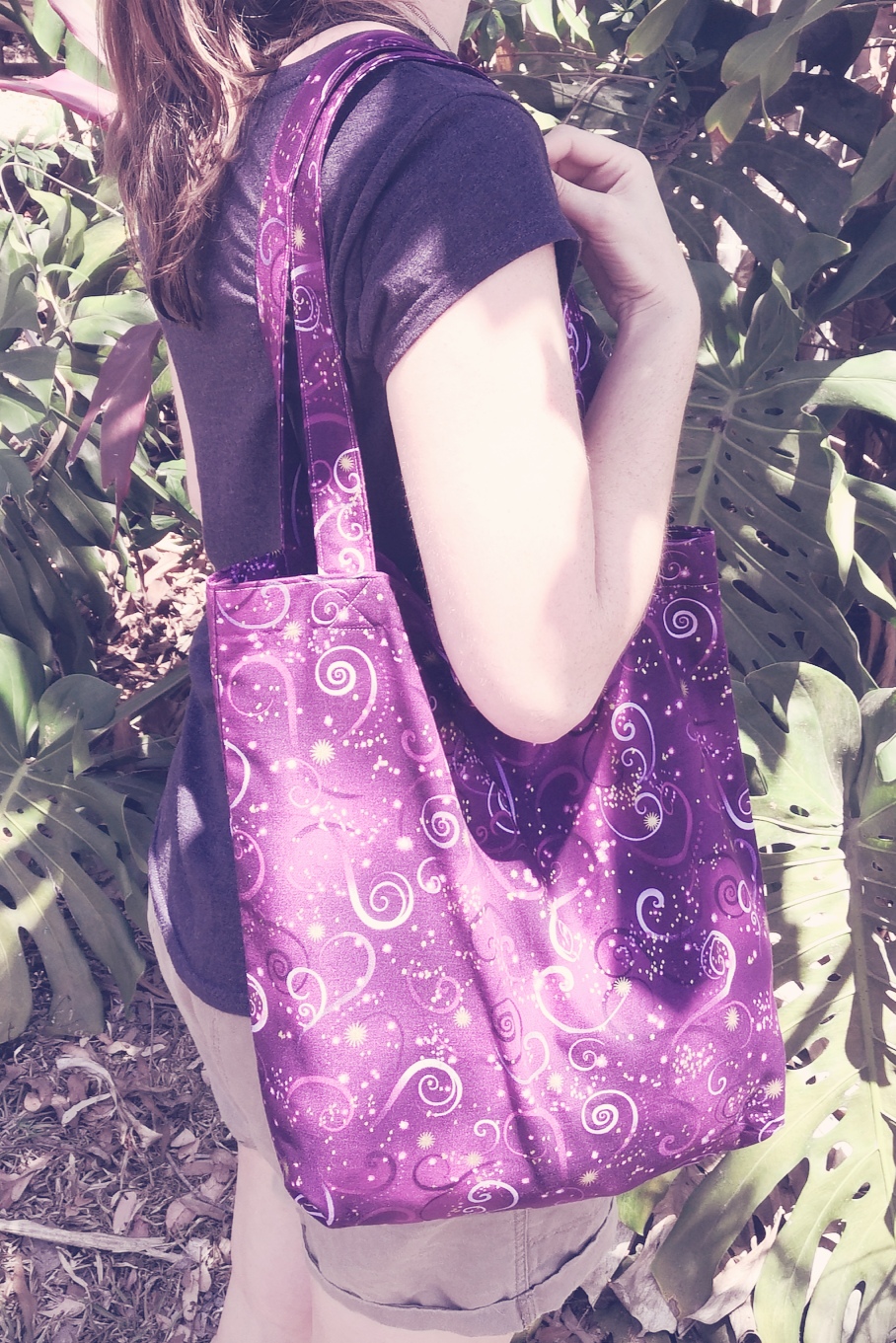 Thanks guys for taking your time reading my blog post and I hope the tips mentioned on how sewing can help you in this crisis were helpful. I know we are going to face a really scary time but I'm sure if we all show that we can practice social distancing in the coming weeks and months to slow down the spread of this virus we can proud our nation to be responsible and caring. I know Australia can do this as I know that we have faced devastating cyclones and bushfires before.
The social support during tough times has always fascinated me and made me proud to live here and be part of this society. This is the time to step up and show the world what we are capable of.


I have already seen companies taking measures to support others in awesome ways.
This website https://gathermycrew.org.au could be helpful for everyone who needs support at the moment especially the elderly. Pass it on or sign up if you are able to help someone without putting them at risk. I haven't looked closely into it myself but stumbled across it a few months ago and thought it was a fantastic idea.


Let The Children Play a Toyshop here in Mackay is already offering to order online and deliver the parcels. Not just for gifts but to keep kids entertained while stuck at home after school or on the weekends. This is a service they always offered and may come handy in the next weeks. Go to there website and check it out. https://www.playmackay.com.au/.


Supermarkets are hiring new staff and have extra opening times for the elderlies only.


Businesses try to get their employees to work from home where possible and others change from in-person gatherings to online broadcast or meetings. We are lucky that we live in a world this is possible. And if this means by practising social distancing and refuse to go to unnecessary catch ups and playgroups to the playground at the park and help our nation to make it through this without drastic measures by the government than I think it is absolutely worth it.


If you see that others don't do it yet lead by example and be the first to do it.


I'm sure that if everyone or the majority is doing what we are asked to do we can slow the spread and help our healthcare system to cope with this.


Take care guys and stay safe.